Do I need a Bookkeeper?
Are you wondering whether your business needs a bookkeeper or accountant? You should know that you're not alone. Small business owners often hire accountants or bookkeepers for the work they do. For example, you may be struggling to record your daily transactions or essential financial records. This is why SDG Consults offers this service. Sharon is a Los Angeles bookkeeper who is ready to be of service. We have decades of experience in financial coaching.
When to hire
Hire a bookkeeper or accountant, depending on the work you need to do. If your business is small, you may be able to handle the accounting work independently. But if your business grows, you may need to consider hiring a bookkeeper or accountant to take on specific tasks. Choosing the right person for the job is essential because a bookkeeper can help you monitor your finances. A bookkeeper can keep track of your company's finances. At the same time, a bookkeeper can help with tax filing and other financial aspects.
A bookkeeper is essential for any growing business. Suppose you don't have a bookkeeper on staff. In that case, you may limit your financing options, make big pricing mistakes, and not know where your money is going. This is why Sharon has been assisting businesses for decades and is highly regarded as the best Los Angeles bookkeeper.
Job description
The job description of a bookkeeper is a diverse one. The primary task of this position is to record day-to-day financial transactions for companies, including sales, expenses, and profit and loss statements.
The primary responsibility of a bookkeeper or an accountant is to keep track of financial transactions, produce reports and balance sheets, and prepare business tax returns. In addition, bookkeepers keep detailed records and maintain company files. Bookkeepers also make financial reports that business owners and managers use to assess the health of their businesses. They also provide regular management accounts that help business owners make informed decisions about their finances. A bookkeeper must also possess excellent communication skills and a thorough knowledge of accounting principles.
Small businesses often don't have the budget to employ a full-time employee to handle accounting and bookkeeping. Outsourcing these tasks is a great way to free up time for business owners and reduce costs. Moreover, you can get the help of an expert in the field. This is a great way to get a quality support team for your business.
SDG Consultants are your financial mentor
If you're looking for a Los Angeles bookkeeper and financial coaching, SDG is your team. Our financial mentorship team has decades of experience helping individuals and businesses achieve their financial goals. Our financial coaching sessions help individuals achieve their goals by developing financial literacy. The financial mentors also offer tips on managing debt and budgeting. With SDG, you'll receive the financial service and partnership that makes navigating finances comfortable.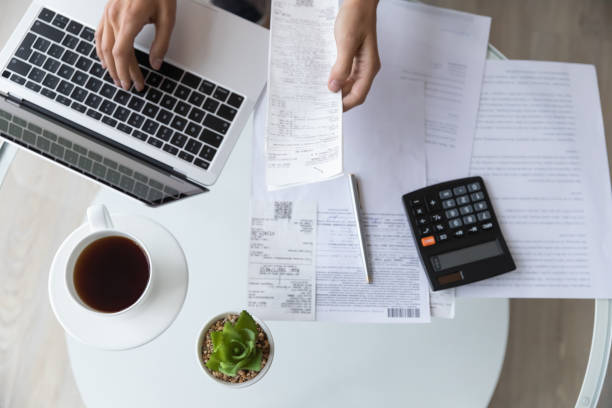 We Provide the Best Bookkeeping and Financial Coaching
When you want to make the most out of your cash flow, you need expert help to achieve it. You can find this kind of help from SDG's consultants. We can help you succeed in your business and make intelligent financial decisions.
Cash flow is the lifeblood of any business and keeping it under control is key to ensuring success.
Sound financial decisions are the foundation for building wealth and ensuring financial security for retirement. Our consultants work closely with business owners to improve business performance by streamlining internal accounting processes, data management and processing, and generating industry-specific performance. We provide training and guidance on industry-specific processes and tools and offer enthusiastic support.
The Importance of Financial Coaching and Accountability
The importance of financial coaching and accountability is often overlooked. Financial coaches are experts in money management and are ideal for people looking to improve their financial situation. They work from the inside out, helping you discover the underlying causes of your financial issues and simple behaviors that allow you to change your financial life for the better.
Relationship between client and financial coach
We help clients identify their money habits and weaknesses, develop a financial plan, and serve as accountability partners. We offer support and motivation to help clients achieve their goals.
We work by building trust with our clients. This trust-building process is not linear and requires time and commitment.
A financial coach helps their clients create an attitude of responsibility and accountability for their own financial decisions. In return, the client is empowered to make decisions independently and receive accountability for their choices.
Benefits of working with a financial coach
Financial coaches are professionals trained to evaluate your spending habits and suggest new boundaries, budget methods, and financial management techniques. As your accountability partner, your financial coach will help you stay on track with your financial goals. These professionals are trained to educate you about your finances and provide tools to achieve your goals on your own.
The benefits of working with a financial coach and accountability are endless! By measuring your progress, you'll identify what habits need to be changed and which ones need to be eliminated. You'll also be able to spot areas that require more work and attention than others. This accountability will increase your chances of success and keep you motivated to make changes.
A financial coach is your accountability partner who acts as an objective, nonjudgmental party who provides financial advice and support. The process involves a series of dreams, action plans, and behaviors that challenge you. It also requires constant preparation for the real world.
One of the main goals of a financial coach is to help their clients connect their behavior to their goals. They help their clients understand the emotional aspects of money and create action plans to reach their financial goals.
Common questions to ask:
How to get started:
Discuss your goals and expectations with us. You can also ask us about our qualifications.
We discuss plans and recommendations directly with you.
Once you've selected us, we will develop your personalized plan and work with you directly.
We help clients with their financial goals through a hands-on approach. They're more likely to help clients develop a comprehensive plan for their financial future. We provide encouragement and resources for questions.
Our financial coaching can help you achieve financial success by reducing stress and changing your money mindset. We help you learn basic money skills such as budgeting and saving for big purchases.
Our Qualifications as Los Angeles Bookkeepers
As the go-to Los Angeles bookkeeper for businesses, we are highly focused. We possess excellent communication skills essential in this profession. We are highly qualified and possess an exceptional eye for detail. We understand complex concepts, follow up on tasks, and ask crucial questions about the business. We have decades of experience and are fully qualified to help you meet the financial goals of your business and personal life.
Final Words,
If you are searching for the best Los Angeles bookkeeper or financial coach, Sharon is ready to be of service. She is considered a leading Los Angeles bookkeeper by several businesses and the community. Having served as a financial coach for decades, she is ready to assist you with a hands-on approach to your financial needs.
Have Questions? Contact Us!
Sharon Griffin has a reputation for on-point Los Angeles Bookkeeper providing strategy and economic literacy at SDG Business Consulting. SDG expanded the team to provide risk management analysis and economic leadership. Both SDG Financial Services and SDG Business Consulting are certified with the designations of Women-Owned Business Enterprise (WBE), Minority Business Enterprise (MBE), and Small Business Enterprise (SBE). These distinctions have paved the way for Sharon and her team to branch into the not-for-profit education sector, focusing on providing people with a better understanding of the financial world and how it works. She is highly regarded as the best Los Angeles bookkeeper around.