Benefits of Entrepreneurship – How to Build Wealth – Be Your Own Boss
Why should you be your own boss? Being your boss has several benefits. You will have more freedom and flexibility and more control over your destiny. Not to mention the fact that entrepreneurship creates wealth and employment. And entrepreneurship is an ideal choice for those looking for a career change or want a more flexible schedule. Read on to learn more about the benefits of entrepreneurship. Here are just a few of them:
Becoming your own boss
There are many advantages and disadvantages to becoming your boss, and the list is endless. Becoming your own boss has many benefits. For one, you can create the work environment you want and need without a micromanager dictating your every move. You can also give back to your community, sponsor local events, and mentor local kids. Being your boss means having more control over your work, which means more responsibility.
The main advantage of becoming your boss is the freedom to create the schedule that best suits your needs. You can work when and where you want to, maximizing productivity. Your work schedule is no longer tied to your employer's schedule, which will give you more time to do the things you enjoy. It will also give you more money in the long run. Plus, you will be able to work on your business instead of working for someone else.
As an entrepreneur, you'll also have the flexibility to grow your business with your own unique style. But entrepreneurship is not for everyone. If you are change-averse, you might not enjoy working for yourself.
Being your boss offers flexibility
One of the most apparent benefits of being your boss is flexibility. By being your own boss, you set your own hours. Perhaps you work better in the early morning or the evening. Working at times when you're at your most productive will save you time and money. Being your own boss also means that you can pursue whatever creative ideas you may have. It will also provide you with a sense of satisfaction.
Working for a company can be stressful, and working on a project that you don't enjoy can affect your home life. Being your own boss gives you total control over the work you do. You can decide where to source materials and how you treat your customers and vendors. You can also choose how to approach marketing and advertising. All of these advantages can be yours when you're your boss! But if you're unsure of how to begin, here are some tips:
Become a good communicator.
If you be your own boss, this makes it easier to ask yourself if you've completed a task. You can also hold employees and clients accountable for their work. You'll need to be more responsible than ever as a business owner. You need to develop some essential traits as a business owner.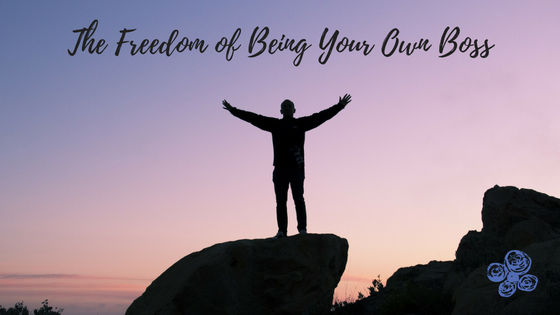 Be your own boss to create your own wealth
If you are to be your own boss, you're your own best advocate. There's no micromanagement, no one to "consult," and you get to own the work you produce.
In 2021, 5.4 million applications were filed to establish a new business, up from only 3.5 million. That's a mighty impressive number! You'll have to network, learn to market your product, and stay current with industry trends to be successful. So, start networking and become your own boss today.
The role of entrepreneurs in driving innovation is a vital part of our economy. In addition to creating new products and services, they often reduce our dependence on outdated technologies and processes. They also create new jobs and contribute to the general well-being of their communities. Entrepreneurs often make a company that reflects their personality when starting a new business.
Be your own boss and boost your productivity
Research suggests that entrepreneurship increases productivity. When firms compete for the same market, the threat of new competition can drive them to increase productivity and lower prices. Entrepreneurs can also introduce new knowledge to the market that ripples throughout different sectors. For example, Henry Ford's invention of the assembly line revolutionized how motor vehicles are made and how people eat. While the innovation process is largely unknown to most people, the impact on productivity has been proven.
To increase productivity, entrepreneurs should prioritize tasks. While some entrepreneurs may think they have endless ideas, they should consider putting aside time for rest. A break will reset their minds and help them feel more creatively about problems. One great way to do this is to take a vacation! You may be amazed at how much energy you can save by implementing a few of these ideas. The productivity boost will pay off in the long run.
Strategies to be a successful entrepreneur and be your own boss
If you want to succeed in business, some strategies will help you. Use technology to streamline operations and free up your time. Also, target a specific niche market where you can save money. And be flexible; learn from customer feedback to improve your product or service. And always, trust your instincts. You'll be glad you did. After all, you're the boss, and your customers' satisfaction is most important.
Building a team of talented people
A high-performing team is a necessity if you want your business to succeed. Creating a cohesive team requires careful cultivation, supervision, and a strict ethical code. In addition to building a solid team, you must also recognize and harness each member's strengths.
To make a company successful, entrepreneurs should build a team with the right mix of people with different skills. As Steve Jobs once said, you should create a team with people with complementary backgrounds. You'll be happier with the results when everyone has a stake in the company's success. This will help you focus on the things you do best. This includes hiring people with a passion for the subject matter who can help you achieve your goals.
When building a team, stay in your zone of genius. That's where your skills and passions meet and where you're most motivated to work. Entrepreneurs wear many hats and often spend their first week trying to do everything themselves. That's why it's crucial to find talented people who fall within your zone of genius.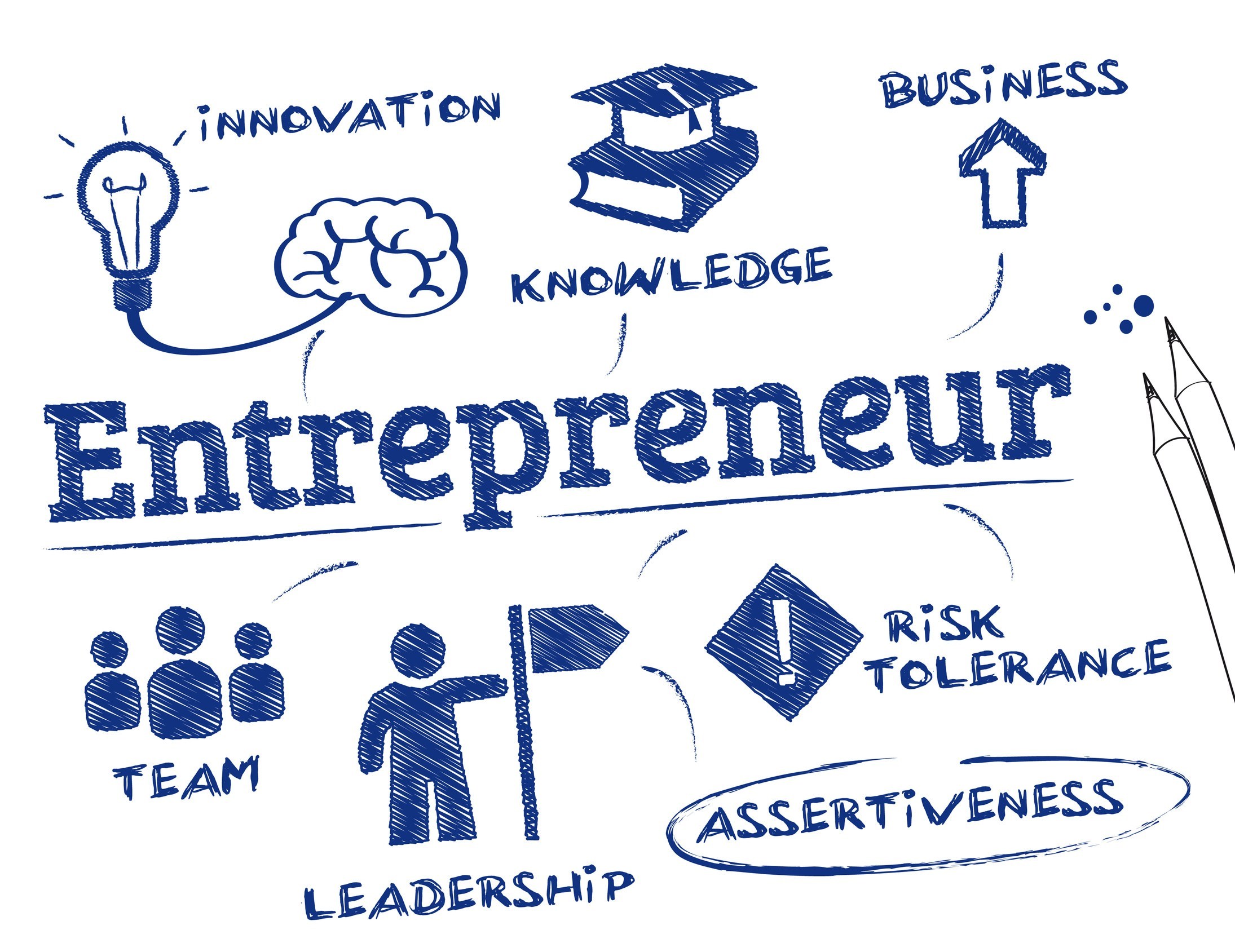 Listening to customer feedback
The best marketing comes from customers singing your company's praises. Customer feedback can spark new ideas and reveal issues that you've missed. Similarly, customer feedback can spur employee retention since employees will be encouraged to suggest improvements and improve your product. So, if you're an entrepreneur who wants to succeed, listen to customers!
In business, your customers have high expectations. When you fail to meet their expectations, they'll probably move on to competitors. According to a recent survey, 82% of consumers said they'd switch providers if they'd had a bad experience. You can make adjustments to satisfy your customers while still keeping your community in mind by listening to customer feedback. You should also establish your customer feedback process and outline the specific steps you'll take to collect customer feedback.
Adaptability
Entrepreneurs need to be flexible and adaptable to changing conditions in a changing business landscape. To stay competitive, businesses must keep pace with changes in the marketplace and be prepared to change their business models to address these changes quickly. They need to be able to detect trends and changes and act accordingly. This means that they must be able to pivot swiftly and refine their business model, thereby ensuring that their products and services remain relevant to their customer base.
Adaptability is important to be your own boss. Adaptability can help entrepreneurs avoid extreme stress or a loss of control. Companies that do not embrace change risk a desperate situation at the end of their corporate lifespan. That's why Bezos promotes innovation, continuous learning, and taking risks. In Amazon, the entrepreneur-in-chief is an excellent example of a business model based on adaptation and flexibility.
Adaptability begins with the ability to embrace change. People who can quickly adapt to change embrace new opportunities and are not afraid to take the initiative. People with this quality are rare in today's world, so it's crucial to have the ability to adjust when necessary. You can take adaptability, business development, and technology classes as an entrepreneur. Learning from others is one way to improve your skills.
Trusting your instincts
To be your own boss, you have to trust in your intuition. Intuition is a powerful tool for entrepreneurs, but many fail to use it effectively. Intuition is the process of seeing things in the big picture and evaluating whether or not they are the right direction for the company. The best entrepreneurs use their instincts to guide their decisions. In addition to intuition, these entrepreneurs also use their vision as a roadmap for years to come.
People who trust their instincts tend to make better decisions. Those with solid intuitions develop rapport with others quickly. They are also more sensitive to other people's emotions. Therefore, they can better make the right decisions based on their gut feelings. Ultimately, intuition is an asset to any entrepreneur.
Creating a product for the market
A key element in becoming a successful entrepreneur is creating a product for the market. Often, this involves conducting market research and competitor analysis to determine what the market needs. This research may identify a need or pain point that customers don't have yet in some cases. As a result, the product or service you create must meet those needs.
Taking risks
If you are looking to be your own boss and launch a new venture or make a career change, you should learn how to take calculated risks. To succeed, you must list all your goals and choose the risks that will lead you to your destination. You will then be better able to decide which bets you should take and how much you can afford to lose. You'll be more likely to take risks when you have a deadline to meet.
If you want to be your own boss, you need to be prepared for the financial risk of your venture. Understanding the market will help you decide which risks to take. However, you can prepare yourself for such shortcomings by developing a business plan, exploring different financial scenarios, and revisiting your initial performance.
It is important to remember that taking risks is not without its drawbacks. As long as you balance the positives and negatives of taking a chance, it will be worth it. If you've taken enough calculated risks, your business is more likely to be successful than if you never took the risk in the first place. Aside from the financial consequences of failure, a business failure can teach you a valuable lesson and make you more successful.
Final Words,
We have discussed reasons and tips on why you should be your own boss. There certainly is a risk if you want to be your own boss, however, some people are born to be entrepreneurs. To be your own boss, we highly suggest planning thoroughly to ensure goals are set, you have deliverable tasks, and milestones to measure your success.
Have Questions? Contact Us!
Sharon Griffin has a reputation for on-point business strategy and economic literacy at SDG Business Consulting. SDG expanded the team to provide risk management analysis and economic leadership. Both SDG Financial Services and SDG Business Consulting are certified with the designations of Women-Owned Business Enterprise (WBE), Minority Business Enterprise (MBE), and Small Business Enterprise (SBE). These distinctions have paved the way for Sharon and her team to branch into the not-for-profit education sector, focusing on providing people with a better understanding of the financial world and how it works.